I can't believe we didn't have a Glyos thread. I just dropped some change and came back here to talk about my latest haul... and I'm dumbfounded for not having a thread for this great line already (especially considering the lines I give whole forums to around here...).
This drop (
http://onelldesign.com/store
) took me somewhat by surprise, because (and I say this in full shame) haven't had much chance to break out my September drop goodies yet! I've tinkered with him here and there but life's been hectic since early August and it shows no signs of slowing down. So here I am with a box full of the last drop and hungrily ordering from the new drop.
I didn't get to pick up a ton this time around. I snagged the Strike Team & Deep Hunter Glyans along with some joints, the gorgeous Strike Team Sarvos (I think Sarvos is my all-time favorite Onell figure).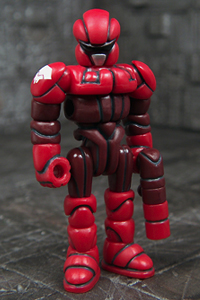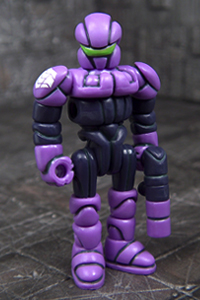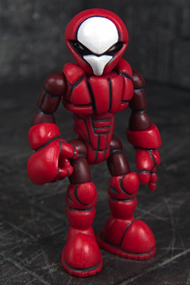 I was going to snag a new Rig because the red/white combo looked amazing, but then Matt went and surprised me with an unannounced blue/white combo. I was frozen with indecision and my meandering saw them both sell out. It wasn't meant to be. It's all good though becasue I took the funds for the Rig and applied to them picking up all the parts for this bad boy:
He's going to kickass and I was a little bummed that he'd gotten dropped for my budget, so I'm certainly not disappointed. Someday, the Rig will come in what I would deem "perfect colors" and there'll be no hesitation then... Muah-ha-ha-h--- *cough*, *cough*, *cough*...